firm active: 1907-1921

minneapolis, minnesota :: chicago, illinois
philadelphia, pennsylvania :: portland, oregon
---

Navigation :: Home :: The Team :: William Gray Purcell

---
Biographical Notes: William Gray Purcell (1880-1965)
Biographical essay in Guide to the William Gray Purcell Papers.
Copyright by Mark Hammons, 1985.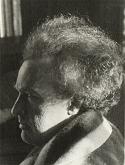 William Gray Purcell
circa 1930s
BANNING, 1931-1935

After diagnosis of his disease, Purcell adopted a strictly enforced regimen of bed rest. He entered a series of sanatoriums, finally settling in 1931 at the Pottenger facility in Banning, California. Stricken with great physical discomfort and severely limited strength, Purcell began a four-year period of withdrawal and introspection marked by heavy emotional losses and the interruption or end of many significant connections to the past. Three deaths particularly affected him. His father died in 1931, leaving a substantial trust fund. Relieved of any further financial anxieties, Purcell was also able to aid friends who were suffering due to the Great Depression. During that same year, his son Douglas fell mortally ill with meningitis. His grandmother Catherine Gray, who had remained in Portland, died in 1934. Her passing especially saddened Purcell, who had relied on her moral and emotional support for more than fifty years.
Catherine Garns Gray and William Gray Purcell, in their last photograph together
circa 1928
The rest of his family life effectively ended when longtime differences with his wife Edna S. Purcell were finally acknowledged to be irreconcilable and divorce proceedings begun. Settlement negotiations were bitter and lasted over the entire four years of his stay at Banning. The proposals and counter-proposals continued to consume his limited energies, and the disputes of the separation process also contributed to the temporary alienation from Purcell of his son James, who served as a captain in the Merchant Marine.

A few personal relationships that originated in the Portland decade helped to sustain Purcell through these difficult years. Douglas Donaldson drove from Los Angeles for weekend visits, and Purcell remembered his friends at the Oregon Society of Artists by funding an exhibition contest. James Van Evera Bailey, who could not find work in the Pacific Northwest, arrived in California to construct houses built by Purcell as guest cottages or rental properties in Banning and nearby Palm Springs. Even in his incapacitated state, Purcell kept alive his interest in the practical problems of architecture by developing his understanding of structural techniques.

Front view, 1981
"Banning Cottage"
Speculative house
also known as "731P"
Banning, California 1932
James Van Evera Bailey, associate architect

Garage wing, 1981
In the

guest house built near the Banning sanatorium, Purcell confronted an environment the opposite of that for which he had been accustomed to design. The grueling desert sun presented challenges in cooling during the day that were solved by opening the dead air space of an attic into the room and using the properties of wood and building papers to insulate the roof. Cool air circulation was encouraged through the length of a small reflecting pool that entered the house through the wall and terminated in a fountain. The board-and-batten siding of the house and the large glass doors of a detached service building were reminiscent of earlier Purcell and Bailey designs.
Speculative house
Palm Springs, California 1932
James Van Evera Bailey, associate architect
Being remodelled, 1981
The design of a rental property in Palm Springs featured a horizontal brick-and-board wall treatment that emphasized the flat character of the desert landscape. Eaves extending several feet beyond the walls contained baffled louvres that aided even the slightest breeze to enter the interior. The house also had an attached garage. Several similar designs were sketched for an intended group of speculative houses, and Bailey applied the same principles to other small houses in an architectural practice that he carried on in the area.

Although Purcell continued to contribute occasional pieces for publication, his writings became limited to a carefully observed ration of correspondence and terse daily dairy entries as these years progressed. In the small, leather pocketbooks in which he wrote, Purcell kept a meticulous record of the progress of his disease, notes on the affairs of visitors, and the efforts to obtain his divorce. For a man given to an active life as Purcell had always been, the Banning years of forced rest were psychologically depressing.
To keep himself occupied, Purcell began to decorate letters written to Catherine Gray and her companion Annie Ziegler with watercolor sketches showing the lives of a group of cats that wandered in and out of his room. When he could go outside, he developed his technique by sketching flowers and the desert vegetation. As his stay at the sanatorium grew longer and the course of his illness showed a recurring pattern, the watercolor sketches became very small, moody, and abstract while accumulating in great numbers.

One redeeming event to come from his time in the sanatorium was meeting Cecily OBrien, an Englishwoman who actually suffered from a misdiagnosed case of emphysema. On those days when the doctor permitted a hundred-foot walk, Purcell went down the hall to read or eat lunch with Cecily. When possible, they shared time sitting in the sanatorium gardens. Shortly after his divorce from Edna Purcell became final in late 1935, Cecily O'Brien and Purcell married. Following a risky operation that restored Purcell to somewhat better health, the couple left the desert for a country estate in the Pasadena foothills near Los Angeles.

research courtesy mark hammons