William L. Steele, architect


Purcell and Elmslie, associated architects




Sioux City, Iowa 1915/1916

Bison figure over receiving dock
Photograph 1982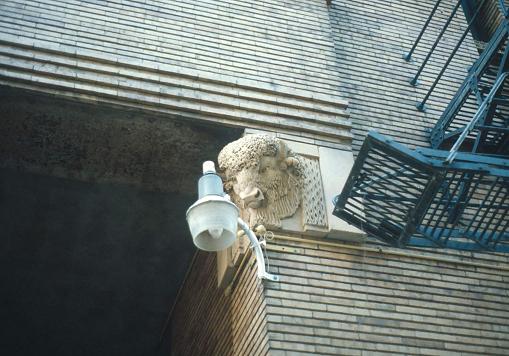 More of Ianelli nearly bankrupting himself, fooled as he was by the belief that the good burghers would troubled themselves with the plight Ianelli brought upon himself trying to give value and get the job done right. They were not so moved, and Ianelli felt the burden of the financial loss for years afterwards. There's a cow on the other side of the receiving bay, all this superbly sculpted enrichment smiling down on a service alley.

research courtesy mark hammons