firm active: 1907-1921

minneapolis, minnesota :: chicago, illinois
philadelphia, pennsylvania :: portland, oregon
---

Navigation :: Home :: Selected Works :: Residences :: Minnesota State Art Competitions :: Commission List

---
Minnesota State Art Commission
Brick and Tile Competition
Purcell and Elmslie
1914
Images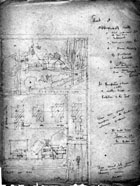 3 images are also available from the University of Minnesota digital database.
Texts
Announcement of Competition from The Western Architect, January, 1914 (20, 1), p.3:
Following the farmhouse competition of last year for which prizes were given by the Minnesota State Art Commission Director, Maurice I. Flagg announces a competition for a "model village house" and for the arrangement and planting of the yard of the farmhouse designed last year. These are special competitions and made part of the program of the tenth annual exhibition of the commission in which the total prizes are given by the State for the best examples in the arts of architecture, sculpture, painting, etc., of which Lorado Taft, Ralph Clarkson, Walter M. Chute and Miss Bessie Bennett form the jury of selection and also of award. The entries close on February 1st.
Curiosa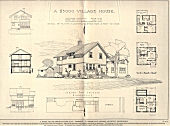 An entry by Jerome Paul Jackson later published by the commission

research courtesy mark hammons