firm active: 1907-1921

minneapolis, minnesota :: chicago, illinois
philadelphia, pennsylvania :: portland, oregon
---

Navigation :: Home :: George Grant Elmslie :: Elmslie Commission List :: Elmslie Biography :: P&E Commission List

---
American National Bank
George Grant Elmslie, architect
Aurora, Illinois 1922
Plate in The Architectural Record
Vol. 54, #6 [December, 1923], p. 521.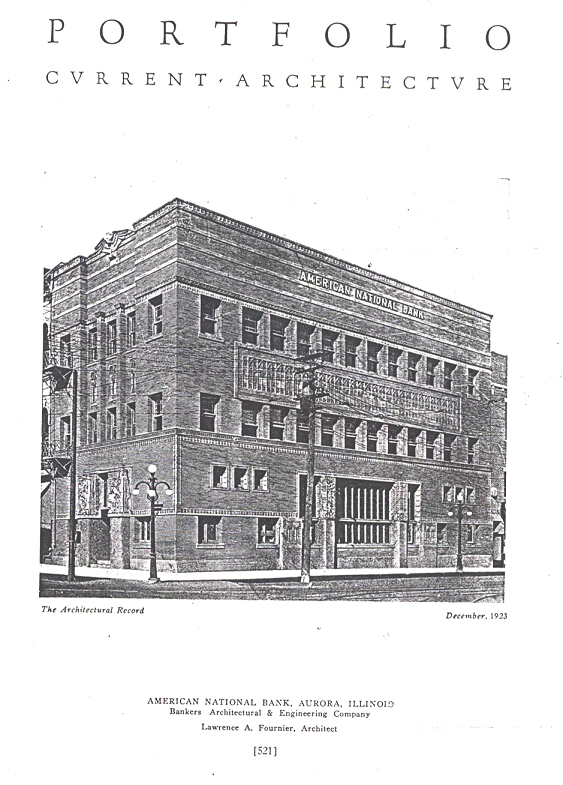 The great scandal here is the credit of the building to Lawrence A. Fournier, an associate with George Elmslie but obviously not the author of the design. No doubt this attribution in so irredeemably public a place contributed to the split between Elmslie and Fournier.

research courtesy mark hammons