firm active: 1907-1921

minneapolis, minnesota :: chicago, illinois
philadelphia, pennsylvania :: portland, oregon
---
Navigation :: Home :: Commission List ::

---
Purcell and Elmslie advertising brochures
Purcell and Elmslie
1918
Showing Third Church of Christ, Scientist, project (Minneapolis, Minnesota)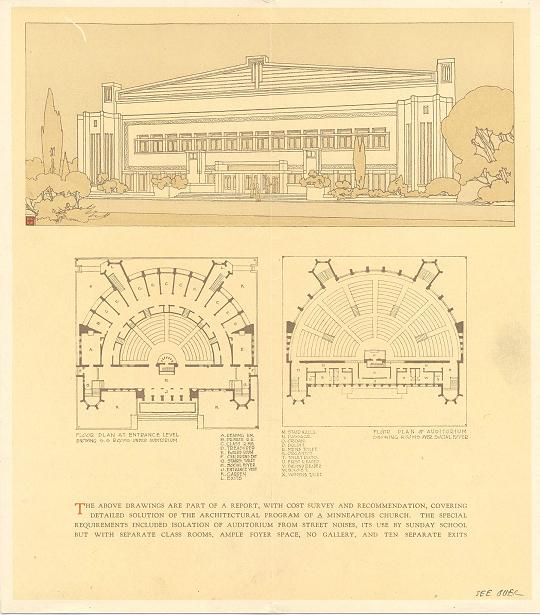 The text reads:
"The above drawings are part of a report, with cost survey and recommendation, covering detailed solution of the architectural program of a Minneapolis church. The special requirements included isolation of auditorium from street noises, its use by Sunday School but with separate classrooms, ample foyer space, no gallery, and ten separate exits."
More detailed views of the drawings can be found on the Third Church of Christ, Scientist, project page.
---
Collection: William Gray Purcell Papers, Northwest Architectural Archives, University of Minnesota [AR:P&E 348].
---
research courtesy mark hammons